Hi everyone,
Summer is upon us and even in Norway it has now become sunny and warm. We hope that you are all taking the time to relax and enjoy the season. We want to recap on some of the things that have happened since our last post, give you an update on what we are
currently working on and hint at exciting developments regarding Shadow Puppeteer.
Since last we wrote we've attended two very cool events. Firstly, the Nordic Game Conference (NGC), and secondly, MomoCon.

We've been to NGC before. It's always wonderful and great, but this year we were also there because Shadow Puppeteer was nominated for "Best Nordic Game of the Year". Of course, the competition was fierce! We did not win, but we were still incredibly happy to have been among the nominees.
Our colleagues Krillbite studio and Team DOS got away with awards for "Best artistic achievement" and "Best handheld" so all in all it was a great victory for our game collective. Being part of Hamar Game Collective gives us a great environment. 15 developers ended up going, many of us travelling together. A video was made to represent the great fun we had during our trip.
If you're curious about NGC we recommend checking out this video from the organizers:

The second event, MomoCon is a convention at the start of June that mixes video games, animation and comics. Shadow Puppeteer had been selected for the MomoCon Indie Game Awards, so we sent Catharina to exhibit the game at the event.
Work work work!
We've been working on our new title, "Intersection" recently. We will write more about this title later (and create a separate blog for that), but we have of course also been working on Shadow Puppeteer.
We will release a new PC patch this fall. This should address a lot of the issues that you, our players, have been experiencing. The new patch will also allow more players to play the game as the minimum PC system requirements will be lowered.
The Wii U version of Shadow Puppeteer is still underway. We might write a post sometime about what actually goes into bringing a game from PC til Wii U (spoiler: it's mostly optimizing and stuff), but all you need to know for now is that we're getting closer!
We will be back with more updates and news and some REALLY cool announcements later this fall, so stay tuned!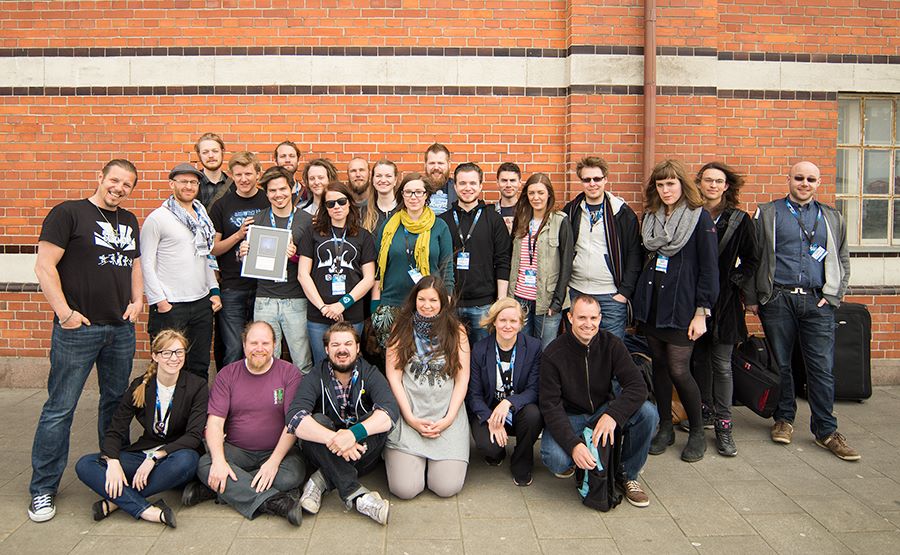 Group photo of (almost) all the "Norskies" at NGC.
Also!
We're a part of Bundle Stars Co-op bundle! If you're looking for some couch co-op fun this summer we recommend you check it out!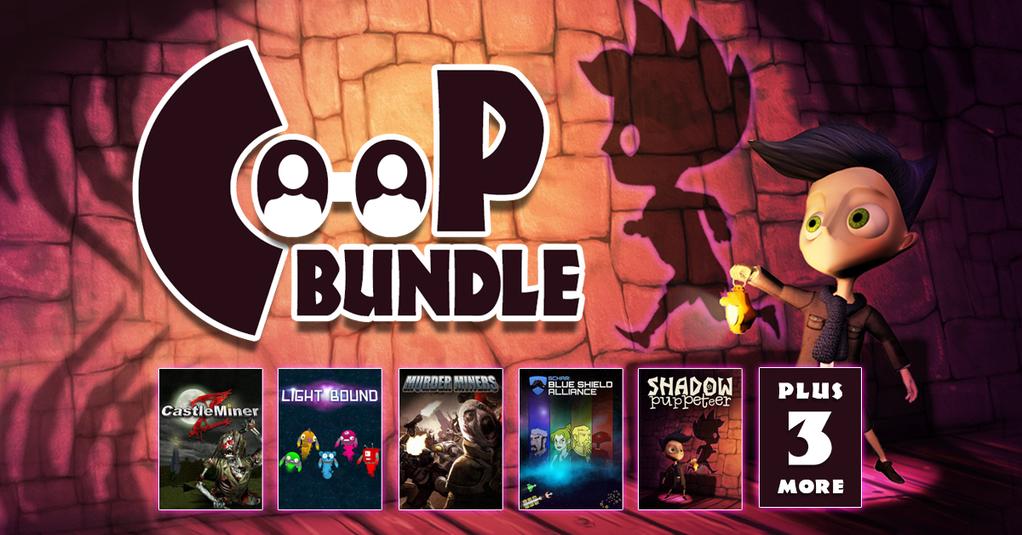 Happy summer everyone!