Category Archives: Release
It's out!
Shadow Puppeteer is NOW available in Europe, South Africa, Australia and New Zealand!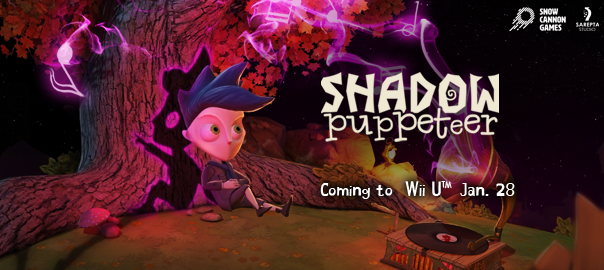 Big news everyone: We're launching Shadow Puppeteer on Wii U January 28! That's just one week away and we can barely contain our excitement. To tide you (and us) over until then, we have some special activities planned, which we've listed below:
Hi everyone,
Today we have an extra special announcement for you. After four years, we are finally releasing Shadow Puppeteer!
Our co-op puzzle, platformer, about a boy and his shadow, will be released on the 29th of September, for Steam, Glyph and Humble Store.
Link to Steam store page