Hi Everyone,
We wanted to let you know that this week Shadow Puppeteer is part of the Humble Weekly Bundle: Co-op 2.
This is the perfect bundle for close friends, siblings, partners and just about everyone else who enjoy playing together! It's a great gift to show someone you're thinking about them, or it might even be a late Valentine's present.

The bundle contains 7 games designed to be played with others:
Shadow Puppeteer
Ibb & Obb
Hero Siege
Hammerwatch
Damned
FORCED
Contagion
About the games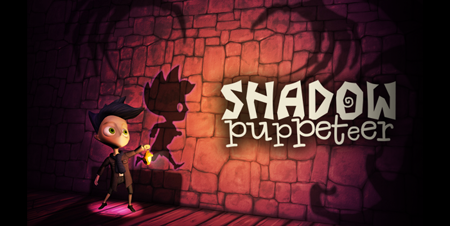 Shadow Puppeteer: Manipulate light and darkness in this co-op puzzle platformer. Shadow Puppeteer combines platforming with puzzle-solving in a play of light and shadow. Having a truly Nordic yet original art style, the game tells the story of a boy and his shadow.
The boy is one of the many people that have been separated from their shadows by the mischievous Shadow Puppeteer. Luckily, his shadow managed to elude capture, and together they chase the villain to free the stolen shadows.
Manipulate objects and their shadows in a cohesive play between you and your friend, in order to solve puzzles and get past all the challenges that lay ahead on your great journey.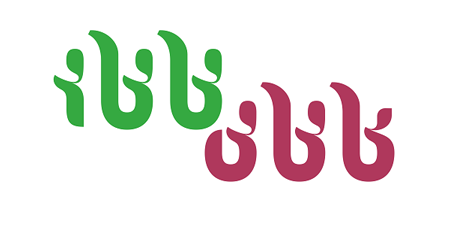 ibb & obb is a two player cooperative game set in a puzzle-filled world where gravity goes both up and down. You can only succeed by working closely together.
Fall up and jump down through 15 levels filled with double gravity puzzles and discover 8 hidden worlds that will test your new non-Newtonian skills to the maximum.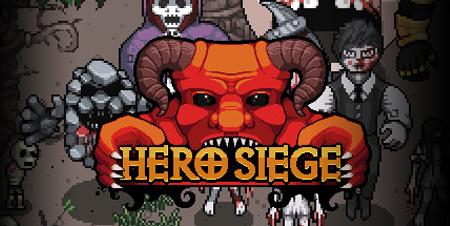 Hero Siege is one of the most loved indie hack 'n' slash games with roguelike elements!
In the depths of Tarethiel a group of monks united the four pieces of the brimstone talisman, waking up the demons below. The act was foretold in the Ancient Book of Revelations that Satan would rise from Hell to rule the earth. Someone needs to stop him or else mankind will soon face extinction!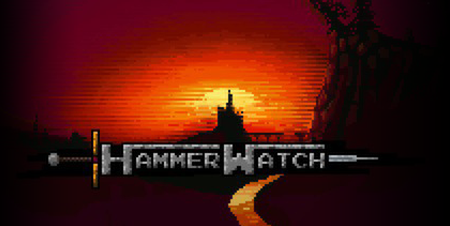 Hammerwatch: A hack 'n' slash action adventure, set in a fantasy pixel art environment. Play solo or co-op in this adventure from bottom to top of Castle Hammerwatch. Kill hordes of enemies with varied looks and features through four unique environments with traps, hidden secrets, and puzzles.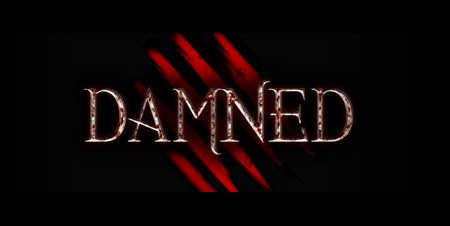 Damned is a randomized online horror game for up to five players (four survivors and one monster).
You  play as one of four people trapped in different haunted places As a survivor, your main objective will be finding your way out, as well as helping your friends get out.  You'll also be able to play as the monster. The game will feature different monsters, each one unique in its gameplay and hunting style.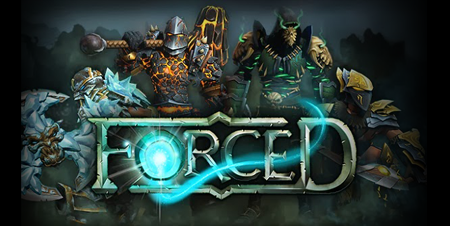 Forced is a one to four player co-op arcade action RPG with puzzle and tactical elements. You are cast as slaves in the toughest fantasy gladiator school of them all, condemned to fight to the death, all the while attempting to win your freedom. You will face deadly trials and huge creatures, but Balfus, your spirit mentor will guide you in your quest to break the chains of oppression.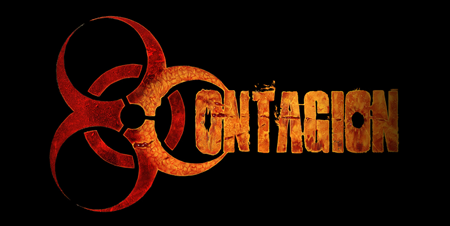 Contagion isn't your average Zombie Shooter but instead takes a more realistic and different approach to the popular genre with unique characters, environments, weapons, items, and a built in system that makes every round completely unpredictable with resources, objectives, and paths ever changing
About "Humble"

So what is the Humble Bundles really all about, and when was all of this started?

The Humble Bundles (previously known as Humble Indie Bundles) are a series of collections ("bundles") of digital creations that are sold and distributed online at a price determined by the purchaser. Sales of bundles are split between the developers/creators, the Humble Bundle operators, and one or more charities including Child's Play, the Electronic Frontier Foundation, charity: water, and the American Red Cross, with the buyer able to set the revenue split between these groups.
As with the regular bundles, each weekly sale has several tiered payment options. Running consecutively with main bundles, and being based on a singular theme (often a particular developer's games), the sales work exactly like the bundles.
The first Humble Indie Bundle went on sale from May 4 through May 11, 2010. The idea for the Bundle was from Jeff Rosen of Wolfire Games. Rosen sought to include charities in the bundle, allowing the purchaser to choose how to distribute the funds between the developers and charities. Rosen believed Child's Play was a worthwhile cause that brought video games to hospitalized children and helped to fight the stigma of video games, while he selected the Electronic Frontier Foundation to support their anti-DRM stance.
Get your bundle with a copy of Shadow Puppeteer

We in the Shadow Puppeteer Team are happy and proud to be part of the Humble Bundle tradition; the Co-op 2 bundle, bringing great co-op experiences to players and support to good charities. You can get your own copy of the bundle through the widget below.
But remember, the offer only lasts a week!