Today's blogpost is a special post. Until now we have not shared much information about our extended team; the masters of audio in our game universe.
From before, you know our lead composer Ragnhild Tronsmo Haugland. But today we're also proud to announce our collaboration with Peter McConnell (Grim Fandango, Broken Age) and Jory K. Prum (The Walking Dead, Escape from Monkey Island).
While announcing this, we feel it only fitting to share with you their thoughts on their work in this special extended interview.
As an introduction we would like to properly introduce these amazing people, for those of you that do not already know them:
Ragnhild is originally classically trained as a musician and chellist. In her work she often mixes in modern and electronic elements. She has a degree in Music Design at The Norwegian School of Creative Studies and has been working on Shadow Puppeteer since 2012
Peter has been writing music for games for over 20 years and also done some work on interactive music technology during his early years in the industry. The first decade of that time was spent at LucasArts, where he composed music for Monkey Island II, Indiana Jones and the Fate of Atlantis, Day of the Tentacle, Full Throttle, Grim Fandango and several other titles. He left LucasArts in 2000 to compose on my own.  Titles since then include Psychonauts, Brutal Legend, the Sly Cooper Series,  The Old Republic, Plants vs. Zombies 2 and Broken Age. He absolutely love scoring music for games.
Jory is principal engineer and owner of studio.jory.org, a game audio production facility located in San Francisco, California. With 20 years of audio production experience, Jory has focused primarily on video game sound since 1999, when he joined the LucasArts sound team. Since departing LucasArts, Jory has worked as a gun-for-hire, creating sound effects, recording and manipulating voice & music, and mixing cutscenes for games such as LucasArts' "Knights of the Old Republic", Telltale Games' "The Walking Dead" and "Tales of Monkey Island" episodic games, Double Fine's "Broken Age", and EA's "The Sims 2".
Ragnhild. This is the first game title you're composing for. Would you please tell us about your previous experience with games?
My experience with games is very limited. When I began composing, for Shadow Puppeteer I was introduced to a whole new world of music. I did a lot of research and fell in love with the game music genre. You can find so many great musical moments when you play that make the gaming experience complete.
I admire game composers for their ability to adapt their compositions to an interactive world. Traditionally a composer works with a set timeline, where game composers have to consider the users choice of action at all times.
Jory: How did you start working with video games?
Strangely, the first game I was involved with happened while I was still studying for my BFA at CalArts. My composition mentor's son had a game company that made naval simulators. They had created a puzzle game for Windows 3.1 for which they licensed a piece of music from me. Even stranger, I believe that's the only game I've ever had a piece of original music in!
A couple years later I applied for a job at LucasArts as a Sound Assistant. I had always dreamed of working for Skywalker Sound and this seemed like an idea step in that direction. After eight months, four interviews, two failed hands-on sound tests, and two visits to San Rafael, I was hired and worked on staff for the next two years! I was
involved with 14 games — mostly Star Wars: Episode I titles — during those two years. But I also had the good fortune to be a sound designer on "Escape From Monkey Island"!
Peter: How did you first hear about Shadow Puppeteer and become involved in the project?
I first heard about Shadow Puppeteer when Jory Prum introduced me to Catharina at the Game Developers' Conference in 2013. She described the project in a couple of sentences and I was so intrigued by the idea of a boy and his shadow that I had to get involved.
Ragnhild: What inspired you to become a composer? Do you have any favorite     composers?
I have worked with music all my life, so it has always been very close to me. My composing started when I studied Music Design at The Norwegian School of Creative Studies in 2012. My father is a contemporary composer, so he is a big inspiration to me. I listen to a lot of electronic and experimental music. My musical needs change all the time, but Stravinskij, Four Tet and Zimmer, are some of my biggest inspirations at the moment.
What were your sources of inspiration when you designed the sound for Shadow Puppeteer?
The textures of the surfaces and the choice of colours are very important for me to set the mood in the game. Whenever I see a photo or a video of the level I'm composing for, the first thing I notice is the color and the visual atmosphere. I usually imagine how I would describe the visuals with music and then find the instruments and sounds that best convey that vision. The reverb and manipulation of reverb sets the mood for me musically.
Peter: What is your main source of inspiration when you are working?
A great deal of composition is decision making, and a fair amount is problem solving. Then there is that part that just happens. The trick is learning how to put yourself in that state of being open to music "just happening." That involves learning about yourself, and when you are most receptive – what time of day or under what circumstances. Like learning to recognize a certain feeling and knowing that it's time to drop everything and pick up the hand-held recorder or sit down at the keyboard. On the other hand, there is the discipline of carving out time to create and protecting that time from the incursions of everyday life. I also draw inspiration from my surroundings. I live near a lot of open country and natural beauty and like to take walks to think about what I am working on. I also listen to my dreams. They don't usually play music for me, but they often make me think in ways that allow me to discover a theme or solve a musical problem. Inspiration is a tricky thing, something you learn to be aware of — but also learn not to be too conscious of.
Ragnhild: What is it like to work with Peter?
Working with Peter is very     inspirational. To get feedback from such an established composer is     unique. He gives me ideas and makes me be more aware of the choices     I make. Composing can be a very lonely job, so having the opportunity to bounce ideas back and forth with someone like Peter is very valuable.
Jory: How would you describe your method for coming up with the right
audio style for a game?
I generally hear something in my head when I see a game. And then I try to come up with lists of things that might make those sounds. Sometimes that works; sometimes it doesn't. I also have to keep in mind that the designers and other developers have been imagining what this game should sound like, too. So I aim to strike a balance with their vision and what I feel is the right atmosphere.
Peter: Through your career you have worked on many big projects. What is the difference when working on a smaller game? Are there any advantages?
I would say that I've worked on all sizes of games. The size of a project is less important to me than whether it is a creative and interesting title. All sizes of projects can have headaches and rewards! That said, a great amount of creativity can often be found in small projects, where there may be more willing to take a risk on  doing something different.
Jory, same question.
Working on smaller projects is awesome, actually. Small teams have the ability to try out new ideas and be adventurous and ambitious, where larger projects generally have bigger deadlines, more momentum, and many more voices all wanting to contribute ideas. I like to work on both!
Ragnhild: What has been your favorite part of working with Shadow Puppeteer so far? – Do you have a favorite area in the game?
I love the diamond cave. It is so beautiful and a real pleasure to make music for. I also enjoy making the theme for the puppeteer. He´s a hard nut to crack.
We in the Shadow Puppeteer Team are incredibly excited about working with Ragnhild, Peter and Jory. When we're all wrapped up in our graphics and gameplay they offer the incredibly important third piece of the interactive experience that really raises the quality and makes it complete.
Oh, and by the way…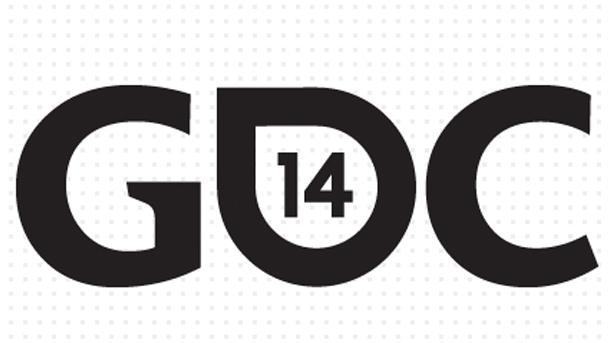 Most of us will be attending Game Developers Conference (GDC) in San Francisco later this month. We're bringing a demo of Shadow Puppeteer to our GDC Play stand (booth PL 122) where you can come by and check it out. We'll also be represented by the Nordic stand so feel free to visit us either places!
We're traveling to New York on Sunday to give a talk at a local school for composers.  We are staying a whole week, so if you're in the area and want to meet up both @CathinShadow and @Vaffeldamen can be contacted on Twitter.