Hello everyone!
We're approaching that special time of the year when everybody on the team kick back, visit their families and celebrate Christmas, and Shadow Puppeteer is on Steam holiday
Sales.
We have had an incredible year with so much happening!
Before we welcome 2015, let's do a quick recap of the highlights from 2014: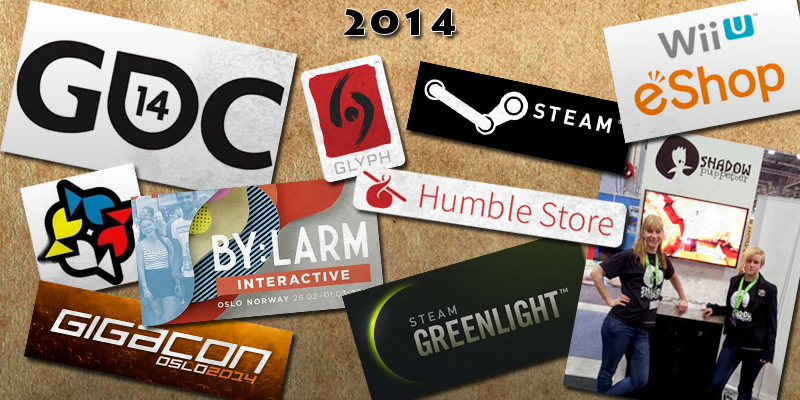 Steam Holiday Sales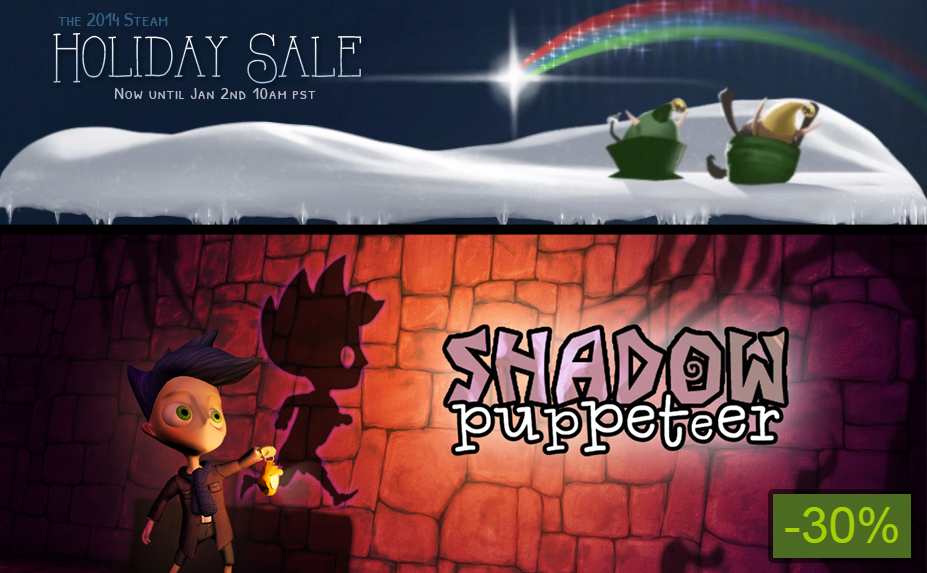 The annual Holiday Sales on Steam have started, and so we bring you our gift to you: If you buy Shadow Puppeteer now you'll save 30%! The sale ends on January 2nd.
We're releasing a patch for the game today as well, with more fixes and updates.
We also want to give you this extra special holiday greeting card image. From all of us, to all of you; a very Puppeteer-y Christmas!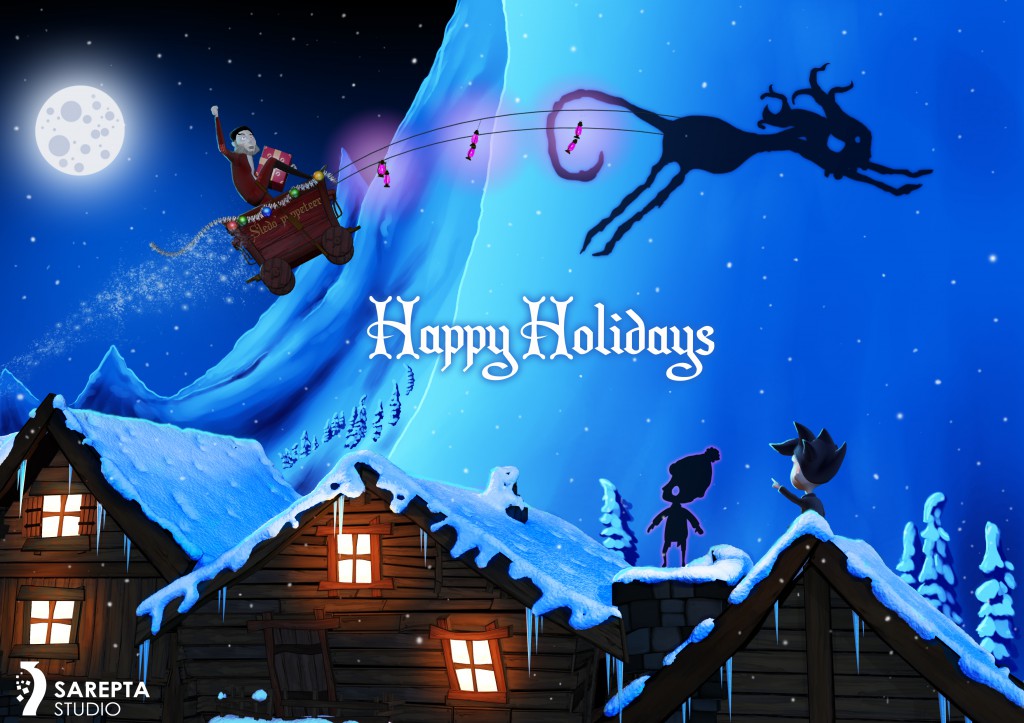 (click on the image for a high-res version)
Happy holidays! We'll see you again in January!