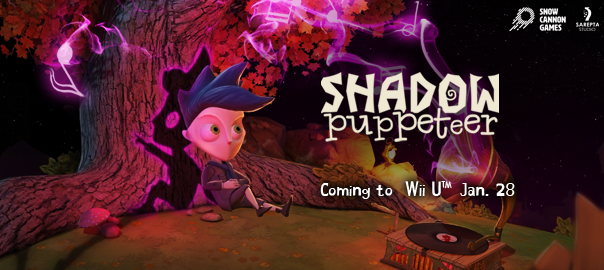 Big news everyone: We're launching Shadow Puppeteer on Wii U January 28! That's just one week away and we can barely contain our excitement. To tide you (and us) over until then, we have some special activities planned, which we've listed below:
Giveaway: we're giving away a custom-designed Shadow Puppeteer Wii U Pro Controller and matching Wii U GamePad controller skin. You enter our giveaway here.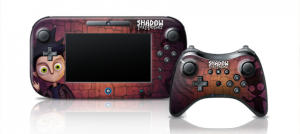 Tagalong Trap Blog Series: Later today, we're going to post the first in a series of in-depth looks into Shadow Puppeteer and what kind of considerations go into making a co-op game where both players have meaningful and active roles. These posts will be available on ShadowPuppeteer.com, as well as Gamasutra, so be on the lookout.
reddit AMA: This Tuesday (Jan. 26), we're hosting a reddit AMA from 1 p.m. to 3 p.m. ET. If you have a question about Shadow Puppeteer's dev process, the game itself, or anything else Shadow Puppeteer related, here's your chance to get answers straight from the devs' mouths.
Press Interviews: throughout the week, we'll be conducting interviews with various press outlets and posting them to our social media channels as they become available. In these interviews we'll of course talk about the development of Shadow Puppeteer, but will also give you a "behind the scenes" look at our studio, inspirations, viking culture and more.
If you're still craving more Shadow Puppeteer, check out our brand new coming soon page on Nintendo.com.
Here's to a good Thursday, January 28!