Hi everyone,
We've had an amazing week!
Apart from the afterglow of winning the Director's Choice Award at Casual Connect's Indie Prize Europe, we received no less than four nominations for
Game Connection USA's Development Awards:
Excellence in Story & Storytelling
Best Social
Best Console
Most Promising IP

The Game Connection Developer Award was previously know as "Game Connection Selected Projects". Out of more than 170 applicants, the jury has selected 24 nominees to compete in the 10 categories. The Development Awards will take place Tuesday, March 3rd at 10:00 AM at the AMC Theater – METREON in San Francisco. For more information and a full list of nominees you can read the full article on Gamastura

We will also be attending GDC as part of GDC Play again this year. GDC Play is a collection of booths where over 50 new developers get the chance to show off their games. Eight projects are selected by a jury made up of seasoned GDC Organizers and Gamasutra Editors to be showcased as "Best in Play".
Yesterday the winners of "Best in Play" were announced. So many great games! We were delighted to find that Shadow Puppeteer was among the "Honorable mentions".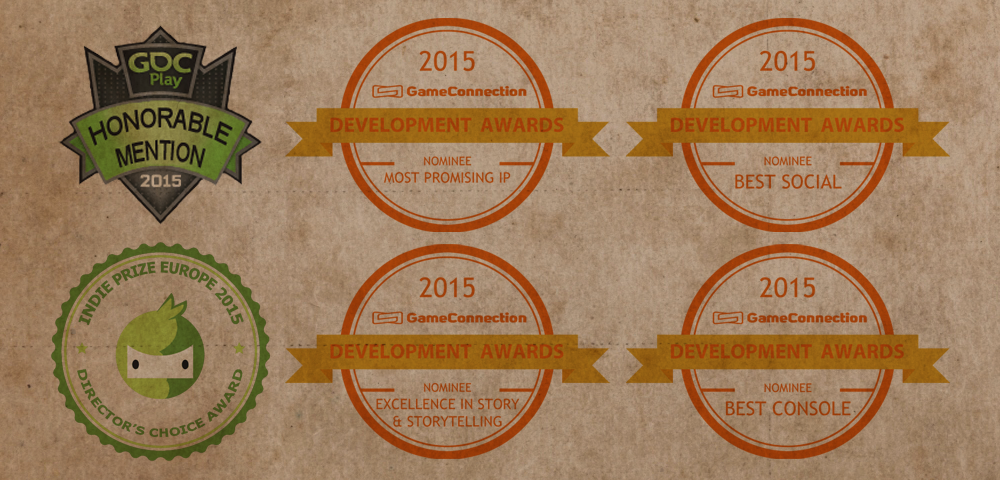 (Our accomplishments so far. Shows that a lot can happen in two weeks)
So now were preparing for our departure to San Francisco in March! Let us know if you want to meet up.